GPAPIXRCG_P#GPAPIXRC64BKV5P
{{migration-desc}}
{{smartPay-price}}
#priceDollar dollars and #priceCent cents Retail price
smart pay logo
{{migration-desc}}
Approved For {{smartPay-price}}/mo #term Monthly payments
#priceDollar dollars and #priceCent cents Retail price
Was priced at #listPriceDollar dollars and #listPriceCent cents. Now priced at #priceDollar dollars and #priceCent cents Retail price
Retail price
This item is for pre-order only.
Ships by release date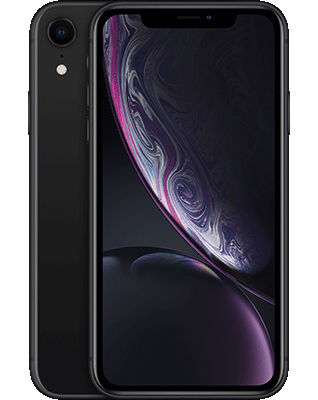 All-new Liquid Retina display - the most advanced LCD in the industry. Even faster Face ID. The smartest, most powerful chip in a smartphone. And a breakthrough camera system with Depth Control. iPhone XR. It's beautiful any way you look at it. Introducing Liquid Retina. The new display on iPhone XR is the most advanced LCD in the industry. An innovative backlight design allows the screen to stretch into the corners. So you see true-to-life color from one beautiful edge to the other.



In the next step, you will have the option to bundle your Phone with one of our no-contract plans.
A Service Plan is required for Activation. Plans are not returnable or refundable.
What's in the Box
iPhone XR with iOS 12 and Documentation
More features
iOS 12 - iOS is the world's most personal and secure mobile operating system, packed with powerful features that help you get the most out of every day.
TrueDepth Camera - 7MP camera ƒ/2.2 aperture. Portrait mode with advanced bokeh and Depth Control
LTE Advanced² up to 450Mbps and 802.11a/b/g/n/ac Wi-Fi with MIMO.
Built-in rechargeable lithium-ion battery - Wireless charging (works with Qi chargers10) - Charging via USB to computer system or power adapter.
 WARNING: Cancer and Reproductive Harm - Proposition 65   site, you will be directed to a 3rd party site open in a new tab